Cleaning company CEO Dan Boria, AKA the Balloon Guy, has bigger plans after the publicity of his first stunt — he wants to fly a chair to space.
Balloon Guy at the Calgary Stampede
Long time readers of our helium blog may recall our article from July 2015, which detailed Dan Boria's stunt at the Calgary Stampede.
Like a scene from the movie, "Up," Boria the Balloon Guy stole the show when he launched over the festival in a simple lawn chair, suspended and flown under about $12,000 worth of helium balloons.
The stunt didn't quite go to plan.
The Balloon Guy wanted to suspend a banner for his business and then parachute down into the stampede. Heavy winds took him about a mile off course.
If you promise us you will not take part in this kind of stunt, Zephyr will happily provide you with a free helium quote any time!
Big stunt, big punishment
Make no mistake about it — Boria's stunt was a marketing tactic for his cleaning company and even though he never got his banner to fly, the press coverage following the flight did what he set out to accomplish.
But the stunt was not a legal one and the Balloon Guy paid a hefty price for it.
Boria was ultimately charged with mischief, illegal operation of an aircraft, and operating an aircraft without a pilot's license. He pleaded guilty and paid a fine of $20,000.
Make no mistake – Boria doesn't regret the outcome of his original helium balloon lawn chair flight. He's flying again and this time he has his sights set much higher.
First person to fly to space… on a lawn chair
The Balloon Guy recently announced (on his company website) that he is going to fly his lawn chair again, using nothing but helium balloons for lift, and he's going all the way to the stratosphere.
Another marketing ploy? Yes. Insanely dangerous? Yes. Will we all be watching? You bet!
Boria told Yahoo News that he has raised about a quarter of a million dollars, which is about half of the money he needs to fly 500 weather helium balloons to the outer atmosphere and this time he is getting all of the proper permits and permissions.
The 27-year-old has tentatively set a launch date for this September and says he's already purchased a pressurized suit for the trip.
How do you get back from space? Jump!
Once he reaches the stratosphere, he will then jump from his chair before the balloons pop and parachute back down to earth.
If you're wondering — yes, that is possible and has been done twice before. Just never from a lawn chair.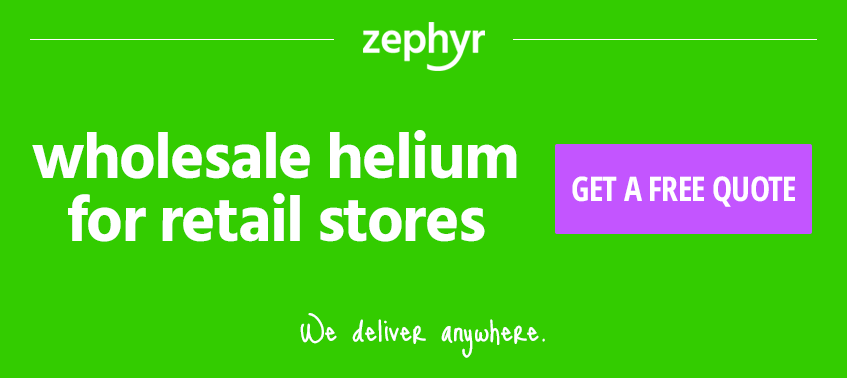 Sources: All Clean Natural, Yahoo, Calgary Herald, Fox 6 News