The announcement of a Qatar blockade has created global concerns over the availability of helium. We'll explain the situation and how it impacts customers of Zephyr.
Qatar blockade
This week, Saudi Arabia and the United Arab Emirates (UAE) made the decision to close borders with Qatar.
Qatar is one of the leading producers of helium, exporting roughly 29% of the entire global supply via its "Qatar I and II" plants. The majority of helium leaving Qatar to the market travels in trucks, through Saudi Arabia and the UAE to the port of Jebel Ali. From this port, it's shipped to markets all over the world. You can read more about this in this article from gasworld.
Qatar blockade impact on the helium industry
With 29% of the world's helium no longer reaching the world, the market rightly began to panic.
Many major distributors source their helium, or a bulk of their helium, directly from Qatar or from other major suppliers who receive their helium from the Qatar plants. In fact, one of Zephyr's major competitors who will not be named here receives over 80% of all of their helium directly from the country.
Currently, the market is looking for a resolution in the near future to this short term situation. However, if it does extend into a long term crisis, many helium suppliers and their customers are going to be in a predicament as they scramble to find other helium producers, which may include a ramp up of the U.S. Bureau of Land Managements' pipeline.
Zephyr's supply of helium is a different story.
Qatar blockade and impact on Zephyr and Zephyr customers
The reality is that helium is a commodity, and commodities can be heavily affected by geopolitical relations and world events. It's for this reason, that from the beginning Zephyr Solutions had the foresight not to put all of its eggs in one basket.
Don't get us wrong, we are always proactively watching the market, global relations, and the natural fluctuations of helium availability. However, we have built the most diversified supplier and distributor networks in the industry. So while world events may or may not have a minor impact behind the scenes, it's business as usual at Zephyr Solutions.
Putting it frankly, Zephyr will not be affected by the Qatar blockade and neither will our customers or distributors. So, if you need helium, we have plenty of it! You can even click here for a free helium quote right from your seat!
Zephyr CEO Kevin McDougal explains, "Because we source from 186 producers and independent suppliers around the world, we have one of the most diversified helium supplier and distributor networks in the industry. This protects us in times of shortage, like in 2012 for example. While many majors ran dry, we were able to continue supplying helium to all of our contract customers without any dip in service or supply. Regardless of what happens in the situation with Qatar, we will continue to be able supply helium to our customers as they need it."
If you have any questions for us in relation to this article, please do not hesitate to contact us directly. We'll be happy to address any inquiries you may have.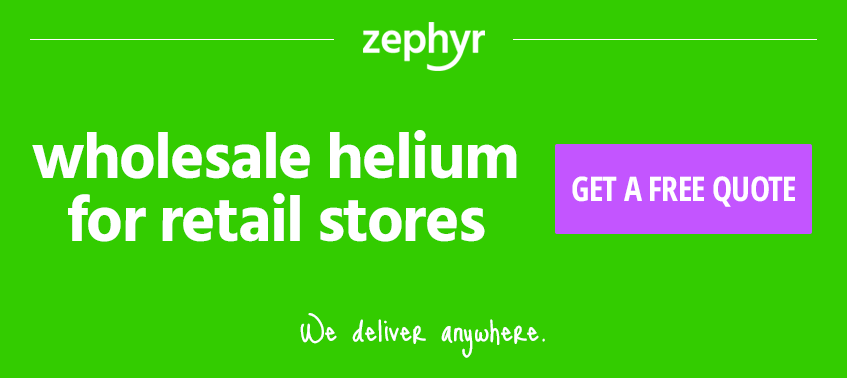 Source: Gasworld